August 29th, 2013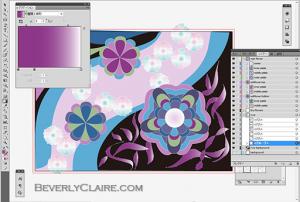 My kimono-inspired vector art, consisting of stylized flowers with layers of petals like the chrysanthemum but with a simpler structure and fewer petals. The flowers grow along a riverbank, with smaller flowers floating above the water. For the color palette I went with violet, purple, pink, navy, green, turquoise and aqua, the cool hues of summer. So happy to share this design with you--it's available on this site as a print. Read more about my inspiration for this floral design at Beverly Claire Interiors.
August 19th, 2013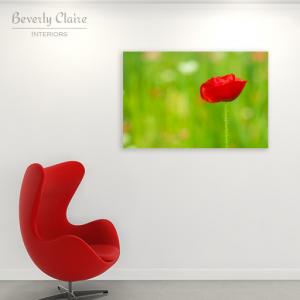 I did a 3D render of a room scene with my Red Poppy canvas print and the famous Arne Jacobsen Egg Chair. Click here to read more.
August 19th, 2013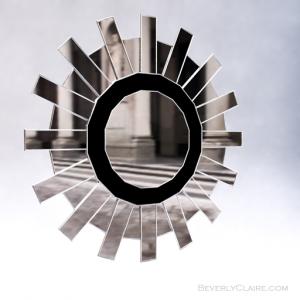 In this post I write about my virtual collection of Art Deco-style sunburst mirrors. I love these things! I also show one of my 3D models of a sunburst mirror that I made using a modeling software. Hop on over to Beverly Claire Interiors to read more.